Walking Through Walls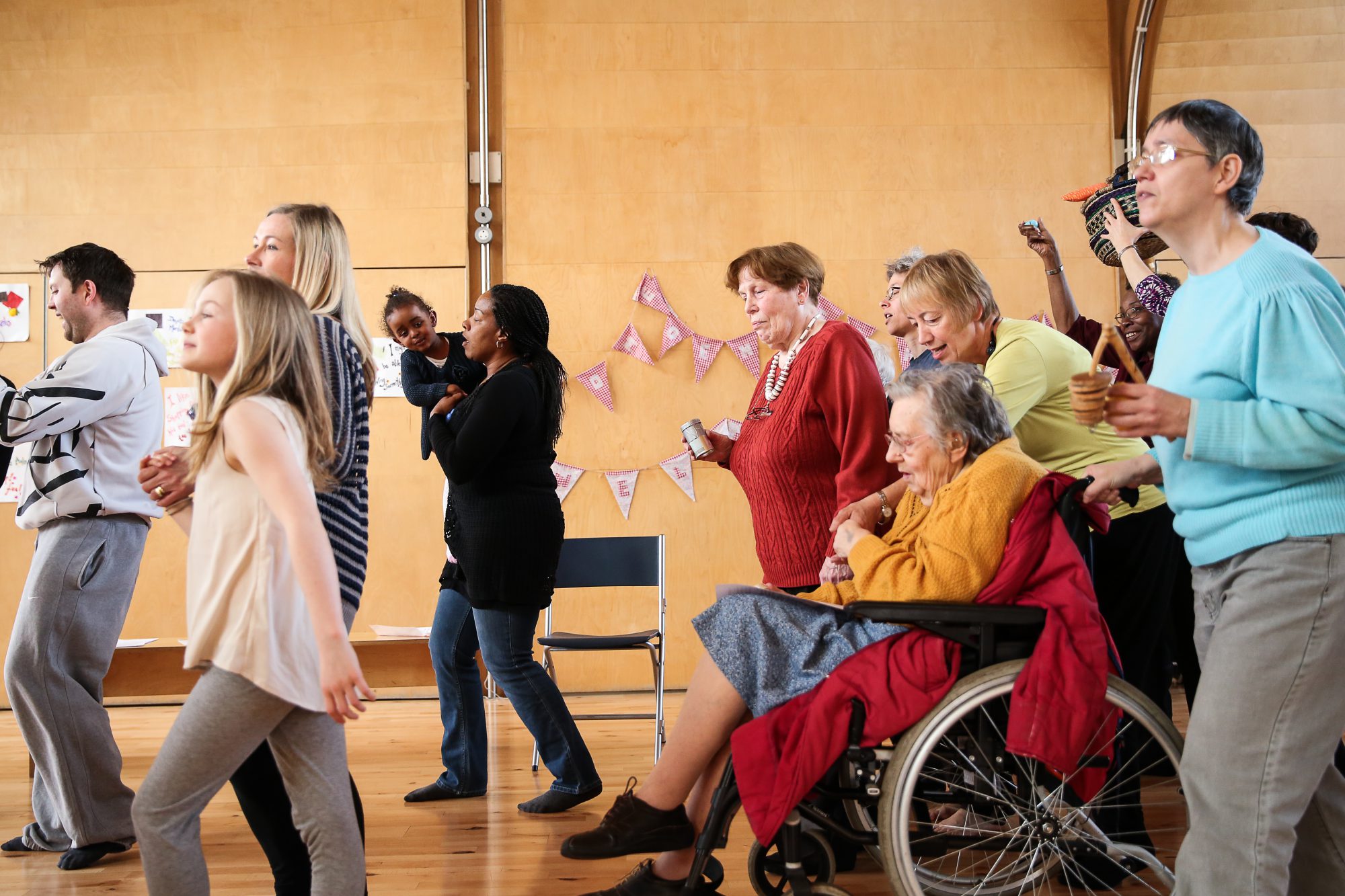 "Everybody felt important. Loved it when the dancer looked into my eyes and said deep breath in and deep breathe out. Are you coming again?"

Alice, Resident at Tower Bridge Care Home
Walking through Walls is the first of Entelechy Arts' new programme of long term collaborations with nursing homes for residents, family, volunteers and staff.
Commissioned by charity Attend, this project follows on from our three year residency in Manley Court nursing home, in Tower Bridge care home for Memory and Place and in Lewisham Hospital's Beechward stroke unit for the 'Little Boxes of Memories' project.
Entelechy Arts artists work in care and nursing homes in Lewisham, Tower Hamlets and Southwark. In collaboration with residents, their families and staff, a treasure trove of amazing stories are uncovered using words, music, poetry, theatre, tactile art and dance.
Over time, the creative work between the nursing home community and our artists develops to include the different places and spaces where residents like to be. Sessions and performances might take place in communal areas, corridors, gardens and bedrooms. Walking through Walls expands and contributes to the Entelechy Arts site-specific portfolio.
Residents from the care homes we work in attend our twice-yearly 21st Century Tea Dances becoming performers, poets and dancers.
We also regularly host pop up Tea Dances in care homes with music from the Spitz Jazz Collective and performances by the residents.
If you would like to commission  Walking through Walls for your nursing or care home please email info@entelechyarts.org
We are recruiting Volunteers! Can you help us? Find out more.
Contact Rebecca Swift rebecca.swift@entelechyarts.org.