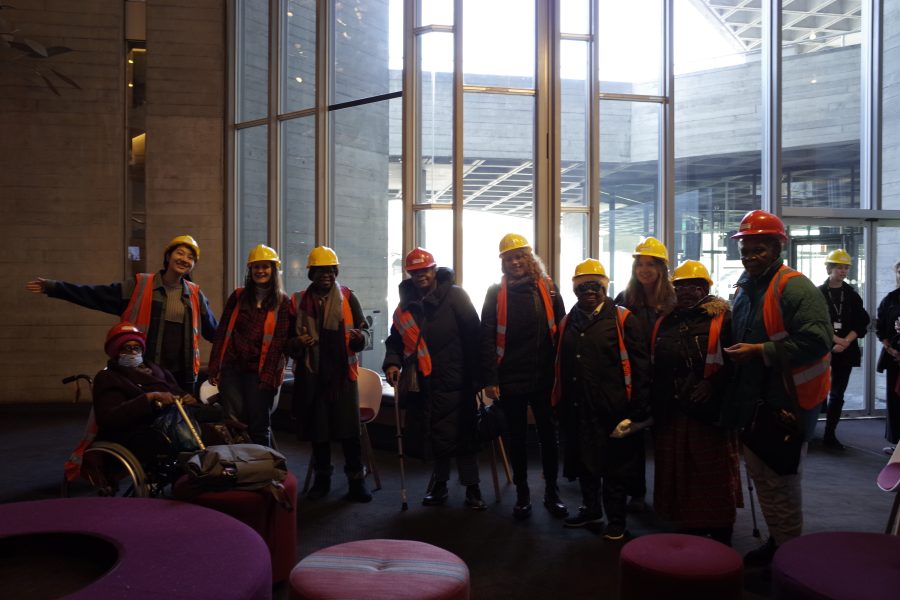 This is an artist report by Gaia Bini for Meet Me on the Move. 
After their successful run of Moving Day for London Borough of Culture 2022, Glorious Age is back in the rehearsal room to hone their skills and prepare for their next big hit. In February, they paid a visit to the National Theatre to learn all about what gets a show on stage.
In an interesting turn of events, Entelechy Arts' General Manager got to wear the Artist hat for the occasion and put together a visual guide of all the things theatre we discovered during the National Theatre Backstage Tour.
Meet Me on the Move is generously supported by City Bridge Trust.